Construction Site Expert Witness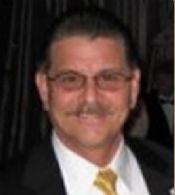 William Gulya, Jr.
Sitework Expert Consulting, Inc.
134 Rt 31, E417
Flemington
,
New Jersey
08822

(908) 313-3126

https://www.siteworkexpert.com
► Contact William Gulya, Jr.
Expert Witness
Litigation Support
Speaker
William Gulya, Jr. is a construction site work expert, specializing in excavation, earthwork and grading, water mains, sewer installation, trenching, shoring, underground utilities, OSHA Safety, pavement, curbs, sidewalks, parking lots and roads.
Services
William Gulya, Jr. provides services related to:
-Excavation & Construction Site Preparation
-Earthwork and Grading
-Trenching, Shoring, Trench Collapse
-Underground Utilities - Storm Sewer, Sanitary Sewer, Water Mains
-Concrete Curbs, Sidewalks, Parking Lots, and OSHA Safety Compliance
Litigation Support Services

William Gulya Jr., provides litigation support as a Contractor Consultant in Litigation Prevention and as a Construction Expert Witness.
Areas of Expertise
Concrete
Confined Space
Construction
Construction Accidents
Construction Injuries
Construction Site Work
Damages
Earthwork
Excavation
Failure Analysis
Fall Protection
Heavy Equipment
Safety
Safety OSHA
Sewers
Trenching
Underground Utilities
Profile
William Gulya, Jr., is a member of the third generation of his family to work in the construction industry. His grandfather was a builder who constructed area homes out of old Army crates after World War II, because there was no wood in the area. Gulya's father, William, Sr., founded Middlesex Trenching Company in 1952 with a rubber-tired backhoe, one of the first hydraulically operated rubber-tire backhoes available.

When Gulya graduated from Union Technical Institute in 1972, he joined the business, which consisted of a dump truck, two backhoes and five employees meeting in a deli that had a payphone on the wall.

In addition, Mr. Gulya now provides contractor consulting - litigation prevention and expert consulting and expert witness testimony for attorneys, plaintiff and defense; contractors; general contractors; and government agencies.
Areas Served
All States. Locations in New Jersey, New York, and North Carolina.
William Gulya, Jr. in the Social Networks

LinkedIn
Professional Experience
President & CEO, Middlesex Trenching Company, 1972 – Present

Excavation & Construction Site Preparation – earthwork and grading, water mains, sewer installation, trenching, containment, underground utilities, dike repair, heavy equipment rentals
Legal Experience & Services
Mr. Gulya has provided consulting, dispute resolution, and expert witness testimony in issues concerning: Construction Contract Disputes; Scheduling; Delay Claims; Differing Site Condition Claims; Change Order Justification, Support and Processing; Nonpayment Issues, Back Charges, construction safety, accidents heavy equipment and Lien Filings.

Attorney Comments:

"Your professionalism, preparation, documentation and supporting backup for a case are some of the best I have ever seen."
"You lay out the case facts so well it allows me to be more effective."
"I retained Bill as a site work expert in a litigated case. He quickly understood the issues we needed to address and offered his perspective in a helpful and thorough manner. We relied heavily on Bill's opinions in settling the matter. Bill is very knowledgeable about his subject area and what lawyers need out of experts, including litigation and work product protocols. I would retain him again without reservation. Top qualities: Expert, On Time, High Integrity."
Affiliations
Alternative Dispute Resolution UNC
OSHA 40 hour
OSHA Competent person
MSHA Certified Training
NJBIA New Jersey Business & Industry Association
Building Trades Association
UTCA Utility & Transportation Contractors Association
Quest Construction Estimating Institute
Hard Dollar Estimating
Publications
Articles in the Binder Machinery Spotlight magazine
Article in Construction magazine for Kerr Concrete Pipe
Articles in Middlesex Trenching Company Site-Lines publication
Book The Straight Truth- The Life of An Expert Witness
Education
Union Technical Institute, 1972
University of North Carolina, Alternative Dispute Resolution, 2006
Ashford University BA 2013, major Communications, minor Criminal Justice
Articles Published by William Gulya, Jr.