Real Estate Finance Expert Witness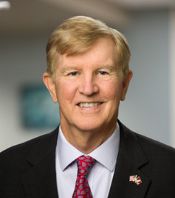 William R. Nicholson - WRN Financial
4417 Beach Boulevard
Suite 302
Jacksonville
,
Florida
32207

(904) 354-9600

www.wrnfinancial.com/index.html
► Contact William R. Nicholson - WRN Financial
Expert Witness
Litigation Support
Speaker
William R. Nicholson has over 35 years of commercial, mortgage and investment banking experience. Prior to joining Heritage Capital Group, Mr. Nicholson worked with BSE Management, a private equity firm focused on acquiring failed banks. In this role, he managed the due diligence and bank target processes. At Heritage, Mr. Nicholson concentrates on M&A advisory assignments, commercial real estate, capital raising, debt placement and litigation support. He has worked with clients on derivative disputes, loan pricing issues, matters related to foreclosures, lender liability, director and officer governance and environmental.
Services
Mr. Nicholson offers the following services: strategic consulting, litigation support, and executive search.
Areas of Expertise
Banking
Business Strategy
Commercial Real Estate
Deposit Accounts
Failed Banks
Fdic
Financial
Financial Analysis
Foreclosure
Investment Banking
Lender Liability
Loan Servicing
Mortgage
Mortgage Fraud
Real Estate
Real Estate Finance
Additional Expertise:

Criminal Bank Fraud; Directors & Officers Liability; Construction Loans.
Consulting Practice
All States
Professional Experience
Consulting
Loan Committee
Loan Administration and Policy
Licenses
Licensed Real Estate Broker, Florida (1999)
Series 7-Registered Representative, FINRA (2000)
Series 24-General Securities Principal, FINRA (2000)
Series 63-Uniform Securities Agent, FINRA (2000)
Series 79 – Limited Representative – Investment Banking, FINRA (2009)
Legal Experience & Services
Mr. Nicholson is qualified as an expert witness in Federal and State court. He serves both plaintiff and defense lawyers.
Education
University of North Carolina
Master of Business Administration – Finance/ Real Estate
One of two in the graduating class of 110 recommended for the Ph.D. track.

Wesleyan University
B.A. – Political Science