Certified Advanced Legal Nurse Consultant - Expert Witness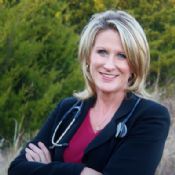 Wolf Legal Nurse Consultants Inc.
1670 Avonlea Drive
Rockwall
,
Texas
75087

(469) 404-0555

www.wolfLNC.com
► Contact Wolf Legal Nurse Consultants Inc.
Expert Witness
Forensic Expert
Litigation Support
Speaker
Elizabeth Wolf is the founder and owner of Wolf Legal Nurse Consultants, Inc. Elizabeth is a Registered Nurse and Women's Healthcare Nurse Practitioner and is certified as an Advanced Legal Nurse Consultant.
Elizabeth is highly skilled with over twenty-five years of experience as a Nurse and a Nurse Practitioner in areas including OB/GYN, Maternal Fetal Medicine, Labor & Delivery, Triage, Vocational Nurse Instructor, and Pelvic Surgery.
Legal Nurse Consultants provide reports and other presentations to their clients to help determine how to further find the truth in the case at hand.
Services
Wolf Legal Nurse Consultants Inc. offers the following services:

-Domestic violence / intimate partner violence expert consultation
-Sexual assault examinations and expert consultation
-Strangulation expert consultation
-Assist with obtaining medical records
-Identify, interpret, and review medical records for merit
-Identify missing records
-Screen medical records for tampering
-Review hospital policies and procedures
-Define adherence to and deviations from the applicable Standards of Care
-Consult with health care providers
-Develop brief or comprehensive written reports
-Conduct medical and nursing literature searches
-Analyze and compare expert witness reports
-Attend depositions, trials, review panels, arbitrations, and Mediation hearings
-Interview plaintiff and defense clients, witnesses, and experts
-Identify factors that caused or contributed to the alleged damages/injuries
-Identify and locate expert witnesses
-Assist in exhibit preparations and demonstrative evidence
-Prepare interrogatories
-Prepare a chronology of events or timeline for the case
Litigation Support Services

Wolf Legal Nurse Consultants offers services to organizations in need of medical records review, interpretation, or analysis. Services are available for the plaintiff as well as the defense.
Areas of Expertise
AIDS/HIV
Anatomy
Causation Analysis
Child Abuse
Chlamydia
Competency
Credentialing
Elder Abuse
Emergency Medicine
Ethics
Female Genital Mutilation
Forensic Medicine
Genital Warts
Gonorrhea
Gynecology
Healthcare
Herpes
Hospital Medicine
Hospitals
Laboratory Testing
Legal Nurse Consultant
Medical
Medical Analysis
Medical Devices
Medical Expert Agency
Medical Malpractice
Medical Records
Medical Review
Medical-Legal Issues
Mitral Valve Prolapse
Nursing
Nursing Malpractice
OBGYN
Patient Rights
Pediatrics
Personal Injury
Post-Traumatic Stress Disorder (PTSD)
Pre-hospital Care
Preventive Medicine
Quality Assurance
Self-Injury
Sex Offender
Sexual Disorders
Sexuality
Sexually Transmitted Diseases (STDs)
Standard of Care
Syphilis
Trauma
Traumatic Brain Injury (TBI)
Urinary Tract Infections (UTI)
Additional Expertise:

Domestic Violence, Sexual Assault, Strangulation, Human Trafficking, Maternal Fetal Medicine, Labor & Delivery, Triage.
Wolf Legal Nurse Consultants Inc. in the Social Networks

Twitter

LinkedIn
Affiliations
International and American Association of the Legal Nurse Industry (IAALNI)
Nurse Practitioners in Women's Health (NPWH)
International Association of Forensic Nurses (IAFN)
Texas Nurse Practitioner Association (TNP)
American Society for Colposcopy and Cervical Pathology (ASCCP)
Qualifications
Certified Adult/Adolescent Sexual Assault Nurse Examiner (CA-SANE)
Certified Pediatric Sexual Assault Nurse Examiner (CP-SANE)
Certified International Sexual Assault Examiner – Adult/Adolescent (SANE-A)
Certified Forensic Nurse (CFN)
Certified Forensic Consultant (CFC)
Basic Life Support (CPR)
Certified Legal Nurse Investigator (CLNI)
Advanced Legal Nurse Consultant (ALNC)
Certified Product Safety Specialist (CPSS)
Expert of Medical Legal Specialties (EMLS)
Forensic Criminal Evidence Analyst
Fetal Monitoring Interpretation
Next-Gen Certified Personnel in EMP and EHR
American Society for Colposcopy and Cervical Pathology