Legal Fee Expert Witness and Consultant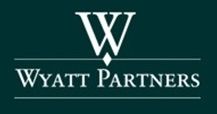 Wyatt Partners, LLC
P.O. Box 358
Berkeley Heights
,
New Jersey
07922

(908) 561-7483

www.wyattpartners.com
► Contact Wyatt Partners, LLC
Expert Witness
Forensic Expert
Litigation Support
Speaker
Wyatt Partners, LLC is a team of corporate, legal, and financial professionals. The company's primary focus is our Legal Fee Practice program – a program we have developed aimed at the evaluation and control of legal fees and expenses, the analysis/audit of legal bills, and the providing of expert testimony on the overall reasonableness of legal fees and expenses in complex litigation.
Services
Wyatt Partners, LLC can testify and provide expert opinions in the field of Legal Fee Expert Analysis in areas including, but not limited to:

. Overall reasonableness of legal fees and expenses;
. Detailed analysis/audit of legal fees and expenses;
. Law firm billing rates;
. Issues regarding law firm retention/selection processes; and
. Issues involving coordinating counsel/liaison counsel.

Wyatt's professionals working on fee analysis matters are attorneys with hands-on experience litigating complex, multi-party domestic and international litigation.
Areas of Expertise
Alternative Dispute Resolution
Additional Expertise:

Legal Cost Control, Legal Expenses, Legal Auditing, Legal Billing, Attorney Fees.
Consulting Practice
All States
Professional Experience
Before joining Wyatt Partners, Steven Tasher served as Senior Vice President and Associate General Counsel at Wyeth in Madison, New Jersey for sixteen years. He held strategic worldwide responsibilities for five operating departments of the company as well as Associate General Counsel responsibilities.

Mr. Tasher's professional experience also includes 10 years of litigating multi-party, complex matters at two major law firms (Willkie, Farr & Gallagher, LLP and Donovan, Leisure, Newton, & Irvine). In this capacity, he served as Partner in Charge of the Environmental Practice group at both firms, and provided legal expertise on an international level to a wide range of corporate, banking, insurance, real estate and financial services clients.

In addition to serving as a Staff Attorney for E.I. DuPont de Nemours and Company from 1980 – 1982, Mr. Tasher also served as Deputy Attorney General, Chief Counsel to the Commissioner of the New Jersey Department of Environmental Protection and Commissioner of Agriculture from 1973 - 1980. In this capacity, he supervised all environmental litigation and counseling for the State of New Jersey, and prosecuted several of the nation's landmark environmental matters.
Licenses
Mr. Tasher is licensed to practice law in both the federal and state courts of New Jersey as well as in Washington, D.C.
Affiliations
The George Washington University Law School: Member, Board of Advisors
Duke Children's Hospital: Member, National Board of Advisors
Drew University: Member, Board of Trustees
Cancer Hope Network: Member, Board of Trustees (Past President)
"Distinguished Neutral": International Institute for Conflict Prevention & Resolution
Qualifications
As an expert in attorneys' fees cases, Steven Tasher has provided an analysis concerning the reasonableness of attorneys' fees and expenses in complex litigation matters throughout the United States including California, Texas, North Carolina and New Jersey. He is also currently consulting with a number of law firms, public entities, and major corporations with respect to fee disputes and legal spend issues.

Mr. Tasher's litigation and corporate background over the years has provided him with the experience and knowledge to conduct sophisticated, efficient, and thorough analyses of any type of legal fee dispute regardless of jurisdiction/location, including the most complex, multiple party domestic and international litigation.
Awards & Honors
Selected to Best Lawyers in America in both New York and Washington, D.C.
The Jacob Burns Award for Distinguished Service to the George Washington University Law School (2009)
Seminars & Training
Featured speaker at the June 2010 Second Annual Los Angeles Attorney Fee Conference: "It Pays To Be Reasonable" at Southwestern Law School.
Publications
Environmental Law and Real Estate Handbook
New York Environmental Law Handbook
Education
J.D., The George Washington University Law School (Washington, D.C.) (with honors) – 1973
B.A., Political Science, Rutgers University (Newark, New Jersey) (with honors) – 1970