Legal Fee Expert Witness and Consultant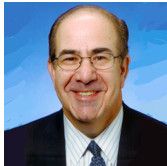 Wyatt Partners, LLC
P.O. Box 358
Berkeley Heights
,
New Jersey
07922

(908) 561-7483

www.wyattpartners.com
► Contact Wyatt Partners, LLC
Expert Witness
Forensic Expert
Litigation Support
Speaker
Wyatt Partners, LLC is a team of corporate, legal, and financial professionals. The company's primary focus is our Legal Fee Practice program – a program we have developed aimed at the evaluation and control of legal fees and expenses, the analysis/audit of legal bills, and the providing of expert testimony on the overall reasonableness of legal fees and expenses in complex litigation.
Services
Wyatt Partners, LLC can testify and provide expert opinions in the field of Legal Fee Expert Analysis in areas including, but not limited to:

. Overall reasonableness of legal fees and expenses;
. Detailed analysis/audit of legal fees and expenses;
. Law firm billing rates;
. Issues regarding law firm retention/selection processes; and
. Issues involving coordinating counsel/liaison counsel.

Wyatt's professionals working on fee analysis matters are attorneys with hands-on experience litigating complex, multi-party domestic and international litigation.
Areas of Expertise
Alternative Dispute Resolution
Arbitration
Attorney Fees
Legal Auditing
Legal Billing
Legal Cost Control
Legal Expenses
Profile
Steven A. Tasher is one of the nation's leading experts on legal fee matters. He is the Chief Executive Officer of Wyatt Partners, a multi-faceted legal services company. As CEO, he serves as an expert, assessing and evaluating the reasonableness of attorneys' fees/expenses and settlements in complex litigation in federal and state courts throughout the United States and as an advisor to major corporations and law firms on the development and implementation of billing guidelines, litigation budget and bill review programs. His entire legal career has focused around the handling and supervision of major litigation throughout the world. In addition to his duties at Wyatt Partners, Steven serves as General Counsel of Case Medical, Inc., a global pharmaceutical medical instruments company.

Before launching Wyatt Partners, Steven served as Vice President and Associate General Counsel of Wyeth and as Senior Vice President of its pharmaceutical division. His responsibilities included the supervision of five global operating departments of the company as well as supervision of the company's major litigation.

Prior to Wyeth, he was a partner in two major international law firms, Donovan Leisure Newton & Irvine and Willkie Farr & Gallagher, an in-house counsel for the DuPont Company and Deputy Attorney General for the State of New Jersey where he handled major litigation and appellate matters and served as Chief Counsel to four cabinet officers.

Steven currently sits on the boards of several corporate, philanthropic and academic institutions and is an adjunct faculty member at the New Jersey Institute of Technology. His educational background includes a B.A. degree with honors from Rutgers University and a J.D. degree with honors from the George Washington University Law School.
Areas Served
All States
Licenses
Mr. Tasher is licensed to practice law in both the federal and state courts of New Jersey as well as in Washington, D.C.
Affiliations
The George Washington University Law School: Member, Board of Advisors
Duke Children's Hospital: Member, National Board of Advisors
Drew University: Member, Board of Trustees
Cancer Hope Network: Member, Board of Trustees (Past President)
"Distinguished Neutral": International Institute for Conflict Prevention & Resolution
Qualifications
As an expert in attorneys' fees cases, Steven Tasher has provided an analysis concerning the reasonableness of attorneys' fees and expenses in complex litigation matters throughout the United States including California, Texas, North Carolina and New Jersey. He is also currently consulting with a number of law firms, public entities, and major corporations with respect to fee disputes and legal spend issues.

Mr. Tasher's litigation and corporate background over the years has provided him with the experience and knowledge to conduct sophisticated, efficient, and thorough analyses of any type of legal fee dispute regardless of jurisdiction/location, including the most complex, multiple party domestic and international litigation.
Awards & Honors
Selected to Best Lawyers in America in both New York and Washington, D.C.
The Jacob Burns Award for Distinguished Service to the George Washington University Law School (2009)
Seminars & Training
Featured speaker at the June 2010 Second Annual Los Angeles Attorney Fee Conference: "It Pays To Be Reasonable" at Southwestern Law School.
Publications
Environmental Law and Real Estate Handbook
New York Environmental Law Handbook
Education
J.D., The George Washington University Law School (Washington, D.C.) (with honors) – 1973
B.A., Political Science, Rutgers University (Newark, New Jersey) (with honors) – 1970